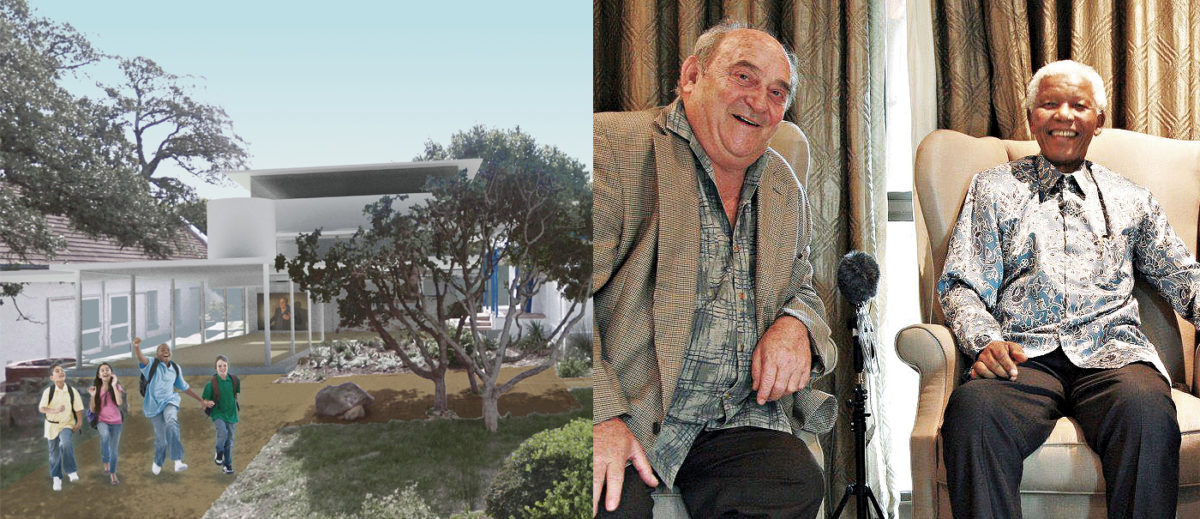 Denis Goldberg, one of the two living Rivonia Trialists and a well known anti-apartheid and human rights activist, has a dream. That dream is to have an arts and culture centre in Hout Bay, Cape Town where he lives. As he explains:
"It is a vision that combines the passions of my life: the creation of cohesive, non-racial and non-prejudiced communities, the realisation of young people's potential and a celebration of creativity and expression…. Creating a beautiful space for this to happen, where young people, our future, and grownups can develop those vital creative and expressive skills will be my lasting contribution to the future of Hout Bay, which has been my home for so long."
We need R6 million to fulfil his dream of creating a creative hub for the children and youth of Hout Bay. It will be called the House of Hope.
Donate your own amount

The House of Hope will not replicate the vital work being done by existing organisations in Hout Bay that work with children and youth. Instead it will be a centre which will provide an attractive and accessible space for these organisations to use, encourage social cohesion, and honour heritage. The space and activities will attract young people away from the negative influences in society towards life-affirming and meaningful experiences.
The House of Hope will be situated next to the existing Hout Bay Museum.
R6 million is needed to build this place of hope and creativity.
We need your help and ask that you please show your support in a tangible financial way in sums large and small.
Even if you do not know Denis personally, if his vision and dream touch you, please contact us or donate.
All donations made to the DGLF are exempt from donations tax and qualify for deductions from taxable income in accordance with the Income Tax Act (58 of 1962).
If you make a donation you will receive a Section 18A tax certificate enabling you to claim a tax benefit from personal or corporate taxable income.